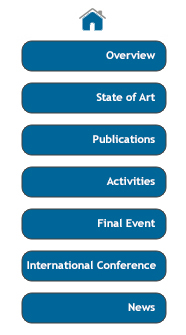 CEINAV – "CULTURAL ENCOUNTERS IN INTERVENTION AGAINST VIOLENCE"
Concept and Objectives
The Project CEINAV - Cultural Encounters in Intervention Against Violence takes a dual approach to cultural encounters as they play out in ethics, justice and citizenship, through a focus on the protection of fundamental rights of women and of children. It will explore both the intersections (and at times, collisions) across national legal and institutional in the search for common European standards, and the growing diversity in European countries, where symbolic boundaries of cultural belonging, while constantly "under construction", also defines realities of social exclusion and inclusion. In the current controversial debates on multiculturalism and the politics of recognition, relationships of gender and generation within every social group needs closer attention: they are closer to balancing autonomy and empowerment of individuals, the duty of the state to protect, and respect for diverse concepts of family and community.
The research will explore on the one hand why, despite an explicit European consensus on stopping violence against women and protecting children from harm, the practices of intervention and the rationales behind them differ between countries, and on the other hand, how policies and institutional practices intended to ensure "the best interests of the child" and the freedom and the safety of women from violence may be deployed differently and have quite different effects for disadvantage minorities within each country. Engaging with projects that work with migrant and minority women and children will ensure that current tensions they negotiate are at the centre of our study.
Based on prior research, as well as longstanding cooperation of all partners with practitioners, the project will explore and compare the philosophy, ethics, and implicit and explicit understandings of the legitimate role of the state, of law, policing and social welfare intervention. These understandings will be contextualized in the history of democracy, migration, and diversity for four EU countries — Germany, Portugal, Slovenia and the UK. Our empirical process, organized in consultation with non-academic associate partners (two to three in each country) will focus on three forms of violence for which state responsibility is well established: intimate partner violence / domestic violence, child abuse and neglect, and trafficking for sexual exploitation.
In a doubly comparative approach (within and between countries), the project will examine the methods and the procedures of intervention employed to protect against violence under the "magnifying glass" of their application to selected minority groups and situations of relative social exclusion, as paradigmatic test on which the thorny issues of ethics, legal philosophy, culture and human rights theory can be studied. Reflecting on the European level, the growing convergence of law on the books is itself a cultural encounter, as law in practice is mediated through the dominant national cultures and again through institutions; the project will thus study how cultural context influences legislative developments and vice versa.
The Project CEINAV will:
• contribute to dialogue among the discourses on multiculturalism and diversity in different European languages and disciplines;
• clarify the implications of European norms, national legislation and practices of protection and prevention for cultural encounters, taking account of multiple and intersecting structures of power and oppression;
• analyse the ethical issues of rights and discrimination arising from interpretations of the state's duty to protect as embedded in policies and intervention procedures, within four European countries;
• frame an intersectional approach to intervention that recognizes the voice and agency of the diverse victims;
• built a transnational foundation for ethical guidelines for good practice.

Team:
Project Leader (PI 1) Prof. em. Dr. Carol Hagemann-White, Department of Education and Cultural Studies, University of Osnabrück, Germany
PI 2 Associate Professor Vlasta Jalusic, Ljubliana University and University of Primorska, Peace Institute Ljubliana, Slovenia
PI 3 Professor Liz Kelly, Roddick Chair on Violence Against Women, London Metropolitan University, Child and Woman Abuse Studies Unit, United Kingdom
PI 4 Professor Maria José Magalhães, Faculty of Psychology and Sciences of Education, University of Porto, Portugal
PI 5 Dr. Thomas Meysen, Scientific Director, German Institute for Youth and Human Services and Family Law, Heidelberg, Germany

Portuguese Research Team:
Maria José Magalhães
Maria Clara Sottomayor
Angélica Lima Cruz
Rita de Oliveira Braga Lopez
Raquel Helena Louro Felgueiras
Vera Inês Costa Silva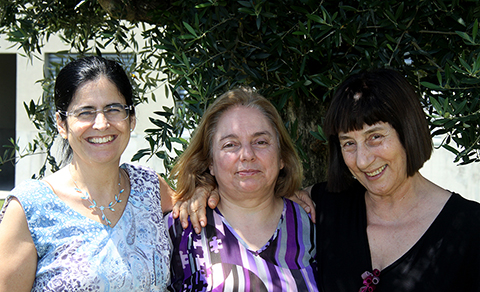 Senior Reseachers: Clara Sottomayor, Maria José Magalhães e Angélica Lima Cruz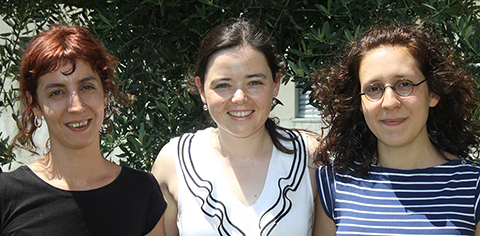 Junior Reseachers: Vera Silva, Rita Lopez e Raquel Felgueiras

Associate Partners
Ilda Afonso - UMAR
Leonor Valente Monteiro - Associação Projeto Criar
Fernanda Pinto - APF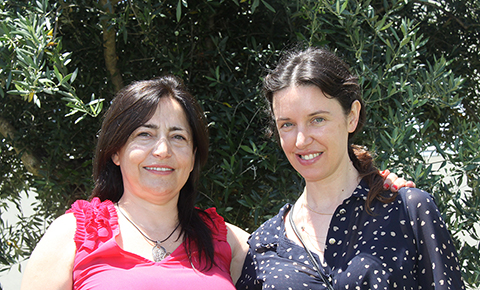 Ilda Afonso e Leonor Valente Monteiro

Voluntary
Ana Isabel Castro Forte
Ana Margarida Teixeira
Ana Teresa Dias
___________
This project has received funding from the European Union's Seventh Framework Programme for research, technological development and demonstration under grant agreement no 291827.
The project [CEINAV – "CULTURAL ENCOUNTERS IN INTERVENTION AGAINST VIOLENCE"] is financially supported by the HERA Joint Research Programme (www.heranet.info) which is co-funded by AHRC, AKA, BMBF via PT-DLR, DASTI, ETAG, FCT, FNR, FNRS, FWF, FWO, HAZU, IRC, LMT, MHEST, NWO, NCN, RANNÍS, RCN, VR and The European Community FP7 2007-2013, under the Socio-economic Sciences and Humanities programme.