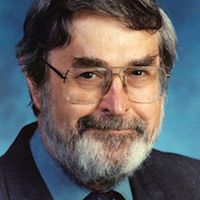 John Bancroft (UK)
Professor of Psychiatry, Sexologist, former Director of the Kinsey Institute
John Bancroft, MD, previously Director (May 1, 1995 – April 30th 2004) of The Kinsey Institute, has been involved in various aspects of sex research for the past forty years. He was Clinical Reader in Psychiatry at Oxford University from 1969-1976; then leader of the Behaviour Research Group at the Medical Research Council's Reproductive Biology Unit in Edinburgh until 1995.
His research has mainly focused on (i) the relationship between reproductive hormones and sexual behavior, including the impact of the menstrual cycle and fertility control on sexual behavior and wellbeing of women; (ii) psychophysiological aspects of male sexual response; (iii) sexual dysfunction in men and women.
Dr. Bancroft's clinical experience in the management of sexual problems spans more than 35 years. For much of that time, he has trained many other health professionals in sex therapy. He is the author of Human Sexuality and Its Problems 3rd Ed, (2009).