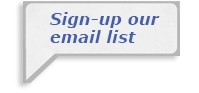 > Quick contact

EARLI Office
Peterseliegang 1, Box 1
3000 Leuven
Belgium

E-mail:
EARLI: info@earli.org

About SIG Writing

SIG Writing is a Special Interest Group of the European Association for Research in Learning and Instruction (EARLI). SIG Writing has currently more than 130 members, and many more people participate in its activities. Participants come from all over the world, and include cognitive and social psychologists, linguists, educational and developmental specialists carrying out research into writing processes, as well as practitioners involved in developing writing at all levels of education.


---

> Latest news

EARLI SIG 12 Writing: Business Meeting Agenda and Memorandum
Next SIG Writing business meeting will be held during the EARLI conference at Tampere in the 30th of August. Please find the agenda for meeting here. The draft for the SIG 12 Writing memorandum, which presents the current information about the SIG, its activities, its procedures and traditions, is also available for download. This document is open to change and will be discussed, and agreed, at the annual members meetings (at the EARLI biannual meeting or at the SIG biannual conferences).

16th SIG Writing International Conference


We are happy to announce that the Sig Writing 2018 International Conference will take place in Flanders (Belgium) and it will be organized by writing researchers from three universities: Ghent University, University of Antwerp, and University of Leuven. The Sig Writing conference will take place from Wednesday August 29th until Friday August 31st 2018 at the University of Antwerp. The preceding Research School will take place at Ghent University from Sunday August 26th to Tuesday 28th. Read more about the call for contributions on the conference website www.sigwriting2018.com.

SIG Writing BESST Award


Natalie Usher, from the University of Oxford, was recipient of the SIG Writing BESST Award 2016, with the short presentation titled "Using multiple sources of qualitative data to trace the impact of peer assessment on academic writing development". Congratulations Natalie! Click here for further details on the award.

COST Action to Establish the ELN
Several SIG Writing members integrate the COST Action IS1401 - Strengthening Europeans' capabilities by establishing the European Literacy Network (ELN) aimed to join reading and writing research communities across Europe, by integrating their findings and aligning their agendas. Get more information about this Action here and contact Rui A. Alves if you want to participate in this large network.

| | |
| --- | --- |
| | > Follow us |
| | You can join the SIG Writing social group at the following links: |